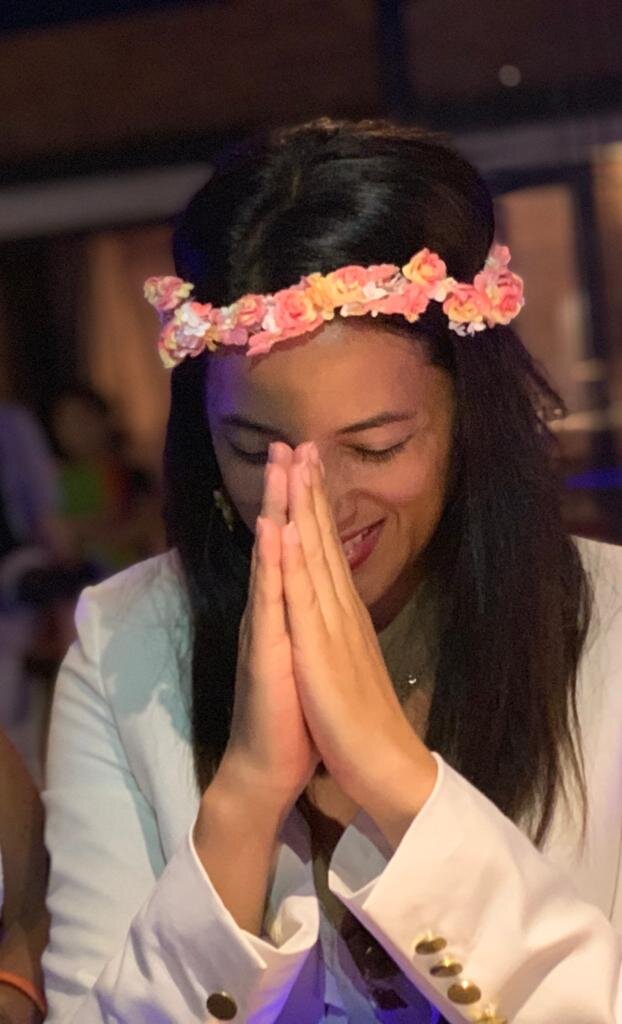 Following the path paved by her Bedouin Shaman ancestors, Sabrina V found her life's purpose in helping and healing others. Sabrina V began her energy work in healing arts in 2015, as a Reiki Level 3 practitioner. Soon after, guided by her Shamana great-grandmother spirit, she was brought back to her Sahara nomadic roots where she discovered her true-life calling as a Shamana.

Shamanic energy healing: Emotional trauma release
Shamanic Energy Healing Shamanism is the most ancient form of healing and spirituality, it organically arose all over the world, all throughout history, as a response to people needs of well-being. Fundamental to this system is the recognition of our connection to Mother Earth and all of Life, both in physical and energetic forms. It is based on the act of voluntarily stepping outside of the here and now, accessing and connecting to non-ordinary states — or spirit realms — for wisdom and healing.
The word "shaman" comes from the Siberian Tungus tribe, and it directly means "spiritual healer," or, more cleverly, "one who sees in the dark." Curing Vs Healing Curing consists of treating disease and eliminating symptoms. Healing addresses the root cause of diseases or blockages, which Shamans believe that is due to imprints of trauma stored in a person's Energy Field.
Shamanic energy healing will take you on a journey along the sacred path of healing and well-being of body, mind and Spirit, enhancing your personal life journey. While transitioning between real and non-ordinary reality worlds, Sabrina V will support you on retrieving from the spirit world the remedy the soul requires to bring more harmony into your physical and emotional body.
Let's dance in rhythm with the breath of life and emerge feeling renewed and whole.
"Our Wounds are often openings into the best and most beautiful part of us" – David Richo